For this first stop, NERO Skincare embarked in Nessebar, located in the far east of Bulgaria and perched on a rocky peninsula jutting out into the Black Sea.
This historical city is more than 3000 years old and has known different names: Melsambria, Menebria, Messembria during the Antiquity and Messemvria in the Middle Ages. It would have been founded by Melsas of the Thracian people, and is marked by a Hellenic heritage with an acropolis (a temple dedicated to the Greek God Apollo, an agora and a fortification wall) and the Byzantine & Ottoman civilizations which occupied the city several times. Inhabited by fishermen, wine growers, craftsmen, Nessebar is today a seaside resort very popular with tourists.
Like NERO Skincare, which draws its inspiration from the treasures of the Black Sea, the city of Nessebar combines an ideal location on this shoreline that so influences the brand & a strong history as the ancient city has been listed as a UNESCO World Heritage Site since 1983.
Nessebar represents this desire for naturalness and anchoring in the World, in phase with THE great trend in cosmetics of the moment: clean beauty.
NERO Skincare is a skincare brand for men. Inspired by the Black Sea, it is committed to sustainable & natural beauty.
Because NERO Skincare is a true brand of clean beauty.
Like an evidence.
Like a tribute
Clean beauty pushes the brand that commits to it to go further than the use of organic or natural ingredients or recyclable packaging. It encompasses an eco-responsible and ethical approach to the entire ecosystem.
More transparency, more health, more safety, more reassurance, more traceability. More than the environmental responsibility, it invests the societal responsibility of the brand towards the skin, more and more attacked, AND the planet, more and more in emergency.
In French, it could be translated as "virtuous cosmetics" and is not yet marked with a label.
The WE ARE CLEAN blog, which raises (eco)consciousness, explains in detail how clean beauty was born in the United States and how it is interpreted today.
According to the Prisma Media Solutions 2020 study, 1 out of 2 French people have already bought clean beauty. And only 2% are completely resistant to it. Regardless of age or socio-professional category.
Deeply rooted in today's world, clean beauty has become more than a trend in one year, but a phenomenon that is spreading throughout the cosmetics industry, a mode of consumer action.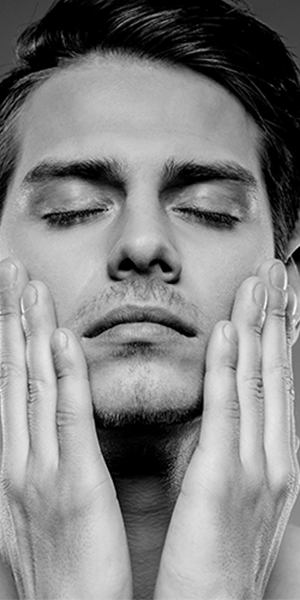 CLEAN BEAUTY & NERO SKINCARE
When Florent, founder of Nero Skincare, wanted to create his definition of male beauty, he imagined it as a matter of course: clean.
Because he wanted to sublimate the treasures of his host country – Bulgaria – and make them the strength of his formulation.
Moreover, when he created his organic cosmetics for men, the ethical manufacturing was as authentic as the approach: sincere. Because for him, human beings have always come first, a founding value that also drives his personal convictions.
In all humility, NERO Skincare sublimates the often unknown riches of the Black Sea & the Balkans.
NATURAL PRODUCTS OF OUR BRAND
The NERO Skincare routine is a tribute to clean beauty. 
FIRST, IT IS SIMPLE AND CLEAR:
Minimalist, the watchword of clean beauty, around cleansing (face, hair) and moisturizing (face cream, after-shave balm). The INCI list is clear and transparent. With 4 products, each with its own use.
A minimum of gestures, just like reasonable agriculture, therefore a minimum of products to honor the LESS IS MORE dear to Marie Kondo. With eco-respectful, eco-designed, recycled, recyclable packaging: the shampoo is eco HDPE 100% cane sugar, the other 3 packs are PP5 & airless for better preservation of active ingredients.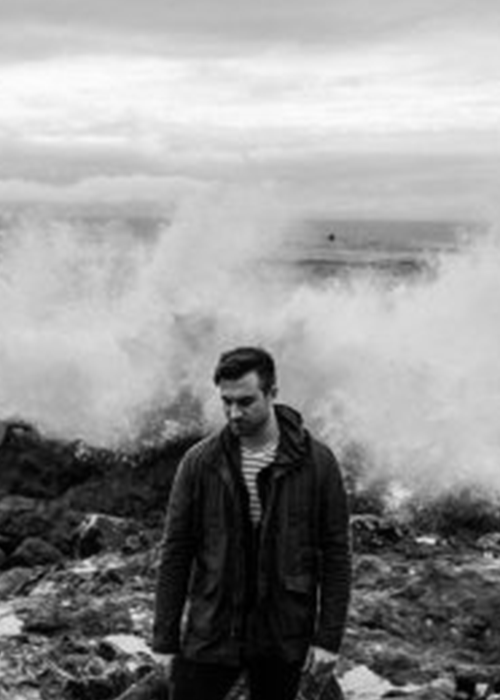 NERO Skincare is a clean beauty brand rooted in its fundamentals and in its Bulgarian heritage. Because how can we imagine today that we can take care of our skin without thinking about the planet and the ethics behind the manufacturing process?
So sailor, are you coming on board our ship?
Nero Skincare is the result of an encounter between a man, a country and a know-how